Reviews
Here is a selection of Editor's Review.
---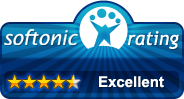 Learn touch typing with the help of this fun tutor
by Francesca Migliorini, editor Softonic
Rapid Typing is a fast and useful application that allows you to improve your typing skills, both in accuracy and speed. The interface is fairly clear, although maybe you will have to disable the aquarium animation set as default in the background as it can disturb you when concentrating on your exercises. You can do that, in the option menu, ticking the animation option and if you wish, choosing a background colour, although.. More..

Small and funny typing tutor
editor SOFT32
RapidTyping is a small and funny typing tutor. This means that you can use the program to learn how to type fast an correctly, and most important, without looking at the keyboard. I found this program very funny because the text to be written appears to be flowing in a fishbowl.. More..

Learning the art of typing becomes real fun
editor Free Downloads Center Blog
With Rapid Typing Tutor, learning the art of typing becomes real fun. It's never been so easy to learn typing in an entertaining way. The best about this software is that 's very easy to operate and has an appealing interface. The software is easy to download and gets installed in fewer seconds. It opens up with a screen having an under water world view in a blue frame. On its left side three options appear for current lesson screen.. More..

Speed Up Your Typing Rate with RapidTyping
editor LifeHacker
Windows only: Sharpen your fast and accurate typing skills with freeware application RapidTyping. Type as quickly as possible in an underwater simulation while avoiding mistakes. The fish that swim by while you're being quizzed may be a little distracting, but you can disable the animation. As each lesson ends, you'll get statistics charts with characters-per-minute, words-per-minute, and percentage of accuracy, and you'll be able to move to the next level.. More..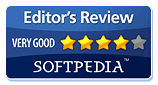 Learn How to Type Really Fast
editor SoftPedia
In the digital era, speed is of the utmost importance, whether we speak of hardware devices, software or the person operating them. We all want a fast PC running powerful software that can do what we need it to do, easily and in the shortest amount of time possible.. More..

Great free typing trainer
editor Free Downloads Center
RapidTyping will take you to the path of excellence in blind keyboard printing.
Start typing like a professional by the end of the classes taken by this tool. With this free to use typing tutor as well as tester enhance your typing skills and blind keyboard printing. In an amazing interface this tutor takes you to a totally different under water.. More..