Touch Typing Tutor Manual
This manual describes the basic information and use of the Typing Tutor.
How to Configure Settings in Wizard
Once you've downloaded and installed Typing Tutor, the Configuration Wizard will appear. Follow the instructions below to customize typing tutor in this Wizard.
Choose the interface language. You can always change this setting later, if required.
Also, you have to select the keyboard type that you have on your PC. Make sure that the virtual keyboard you've chosen looks exactly like your physical one.
Choose the fingers position for both or for left or right hand. You can always change these setting later, if required.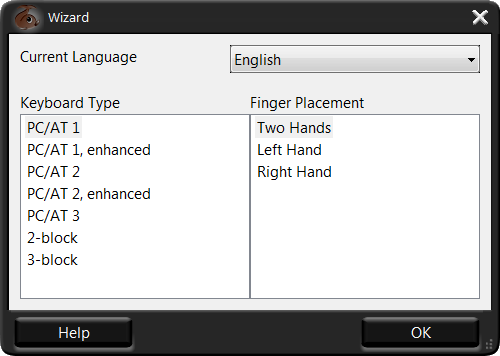 See also: